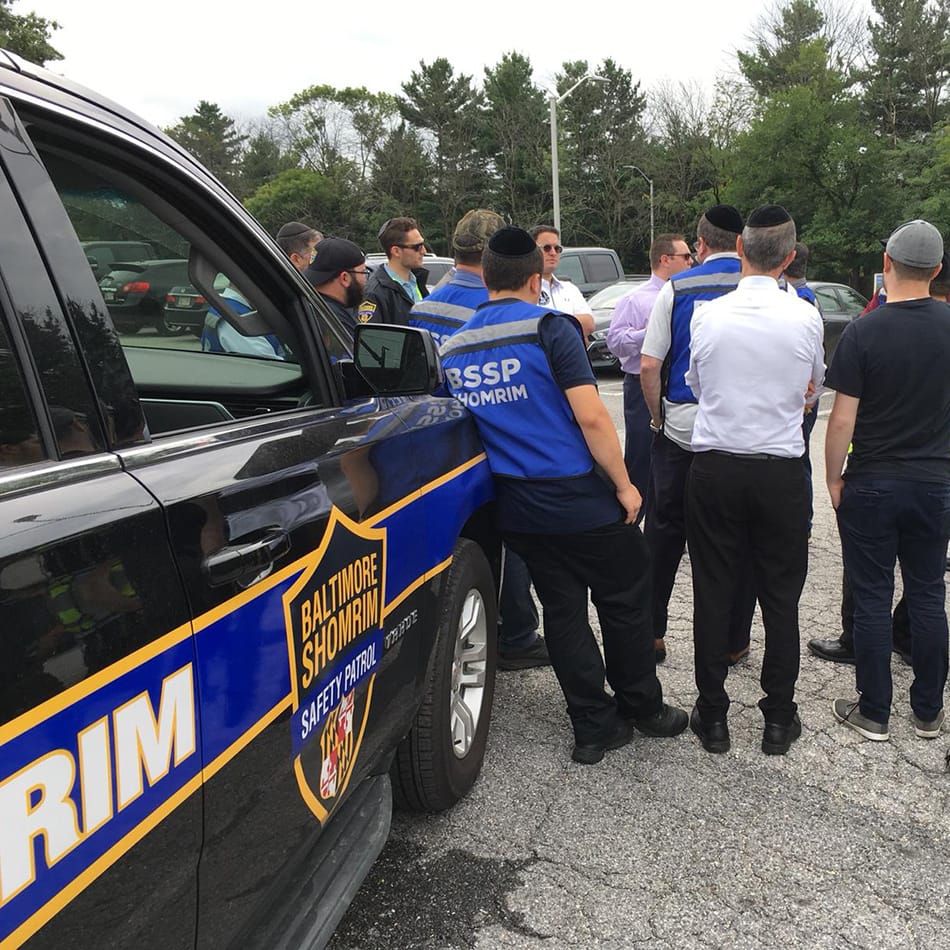 First and foremost: if you see ANYTHING suspicious, please call the hotline:
410-358-9999
The SOONER you call, the more likely we are able to help. If the situation is a true emergency, please call 911 FIRST!!
Shomrim of Baltimore
Shomrim of Baltimore is an organization dedicated to the rapid response to any security, safety, or terrorism related problems in the greater Northwest Baltimore region (see a map of our service areas on the about page).
This greater area includes parts of Upper Park Heights, Greenspring, Pikesville, Ranchleigh and other areas in Northwest Baltimore.
In an effort to improve the safety and security of our community, we at Shomrim work tirelessly to respond to calls at all hours of the day and night. We are honored to work closely alongside both Baltimore City and Baltimore County police departments.
Shomrim of Baltimore helps the people in the community to feel and be safer and more secure. This is all part of the larger Shomrim mission. Your help in achieving this is vital, through reporting incidents to the hotline, filing police reports, donations, and more.
Shomrim maintains an active presence on Facebook and Twitter (use our hotline to report incidents), as well as sends out a blotter periodically. To sign up for the blotter, please use the form on this page: Get Involved
Many smaller crimes can be reported to the police via online forms. You should ALWAYS report incidents as it helps the police and Shomrim understand the larger patterns and statistics – and this helps allocate resources where they are needed the most.
There is a link in the footer of every page to file an online police report with Baltimore City and Baltimore County Police.
Shomrim launched a new division in 2020, Maryland Volunteer Search And Rescue, or MVSAR. Learn more about this program to help locate missing persons.
It is through partnering up with local businesses and concerned community members that Shomrim is able to continue its many safety programs.
Shomrim continues to receive accolades from various governmental and community organizations for tireless dedication and commitment to safety.
Help out Shomrim with time or donations to allow us to continue with our vital mission. Additionally, being vigilant and paying attention helps Shomrim respond as quickly as possible.