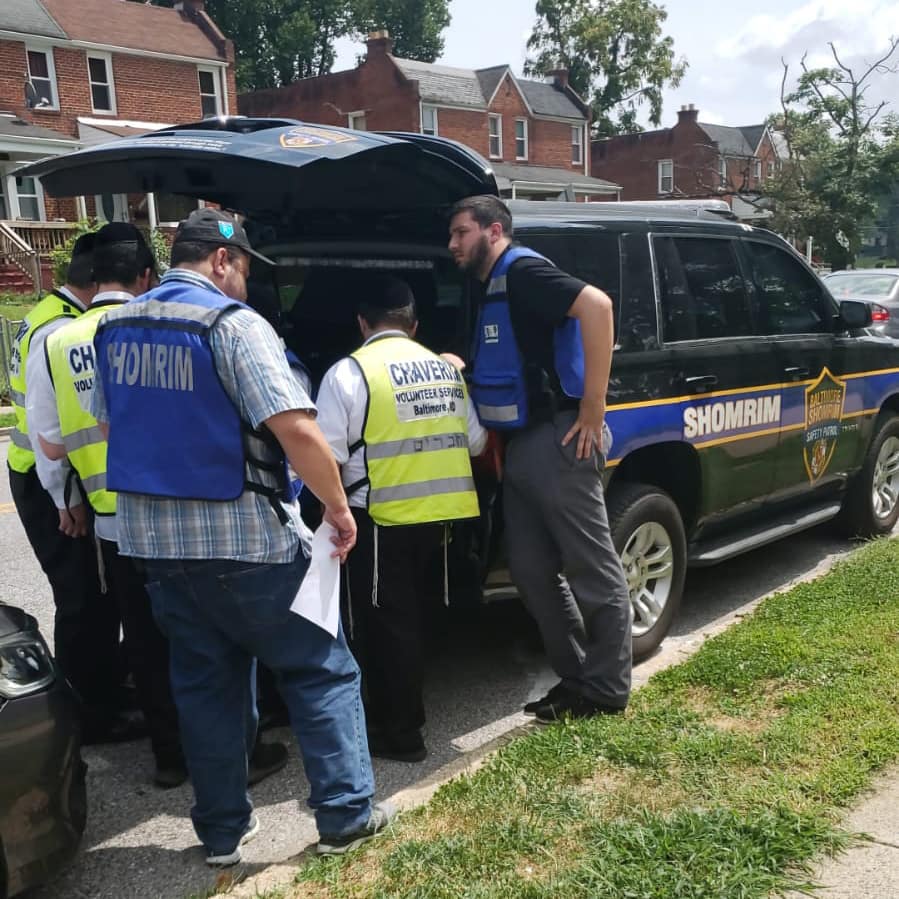 Shomrim is focused on improving the safety and security of all community members in the designated service area.

Northwest Baltimore is an area with a high crime rate, as well as a highly diverse neighborhood with residents representing various ethnic groups. This area also contains a large, concentrated Jewish population with over 25 synagogues and temples, private primary/secondary schools, a Jewish Community Center, and senior housing facilities.
Accordingly, Shomrim of Baltimore, Inc.'s mission is based on six major strategic goals.
Shomrim's Major Strategic Goals
1) Gather intelligence on security and safety issues affecting our community
2) Obtain and gather relevant information to report to local law enforcement agencies
3) Develop a much needed security presence in the community we serve
4) Prevent crimes from occurring, whenever possible
5) Increase the perception of community safety and security in our areas
6) Work with local community neighborhood associations and other groups to educate the community about crime reduction efforts in our neighborhoods